Well
As "smart" advanced bartending appliances are entering the market, there is potential to embrace millennial's love for customization while staying on budget.
A concept for an affordable home bartending experience which helps novice drinkers and home bartenders learn how to make their favorite drinks. It simplifies the experience and reduces the intimidation factor by working with what one has available in their current collection.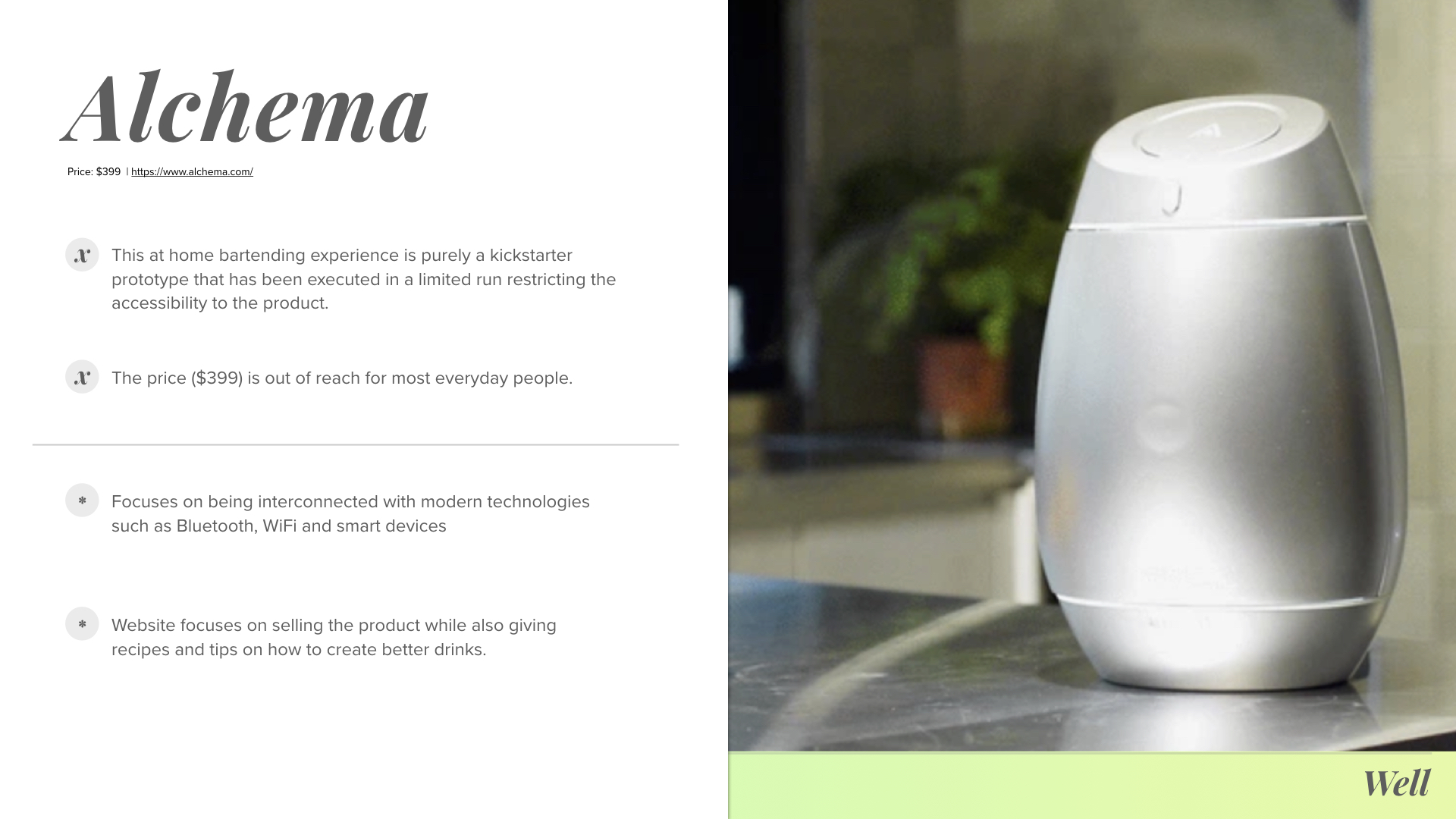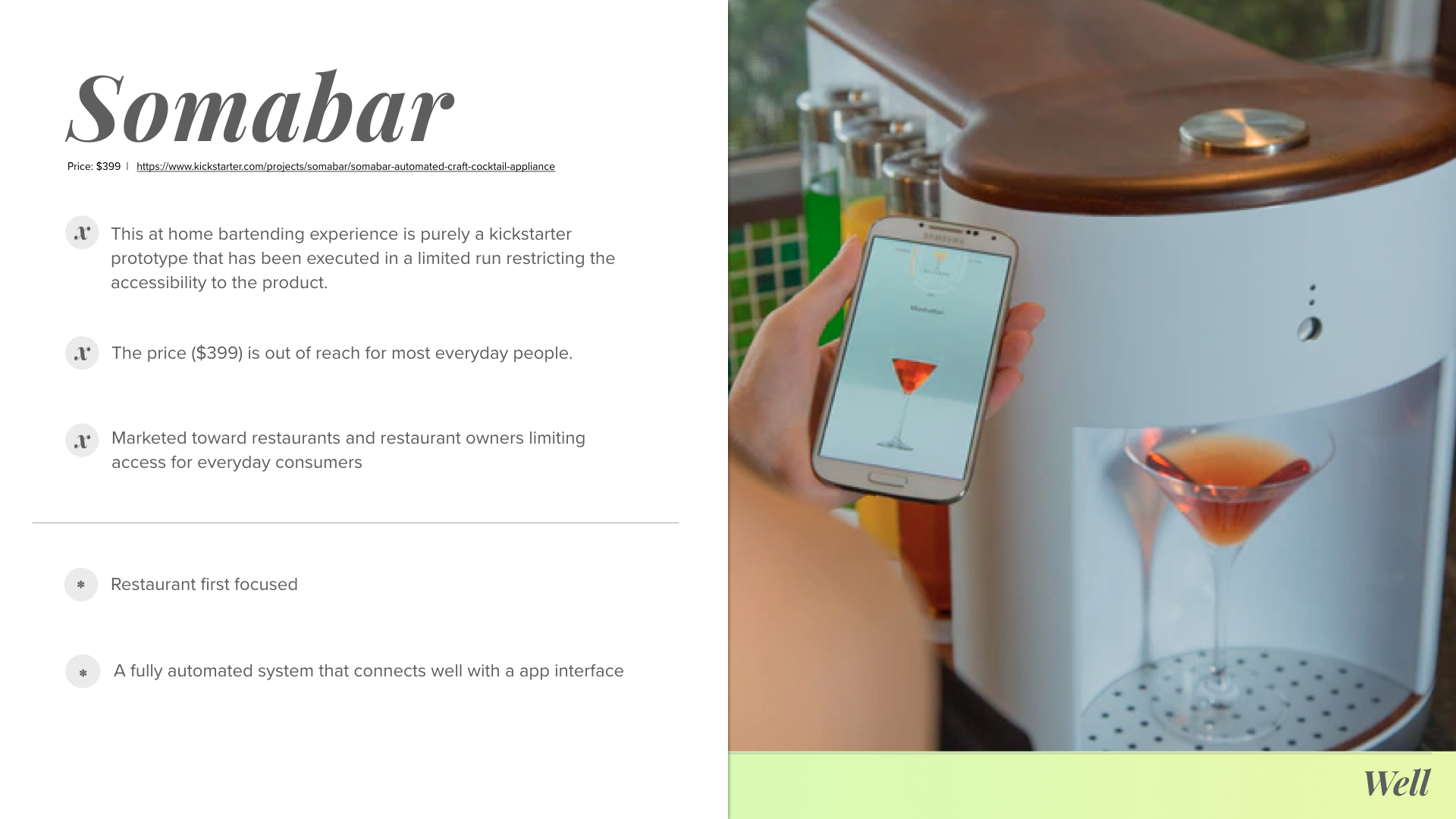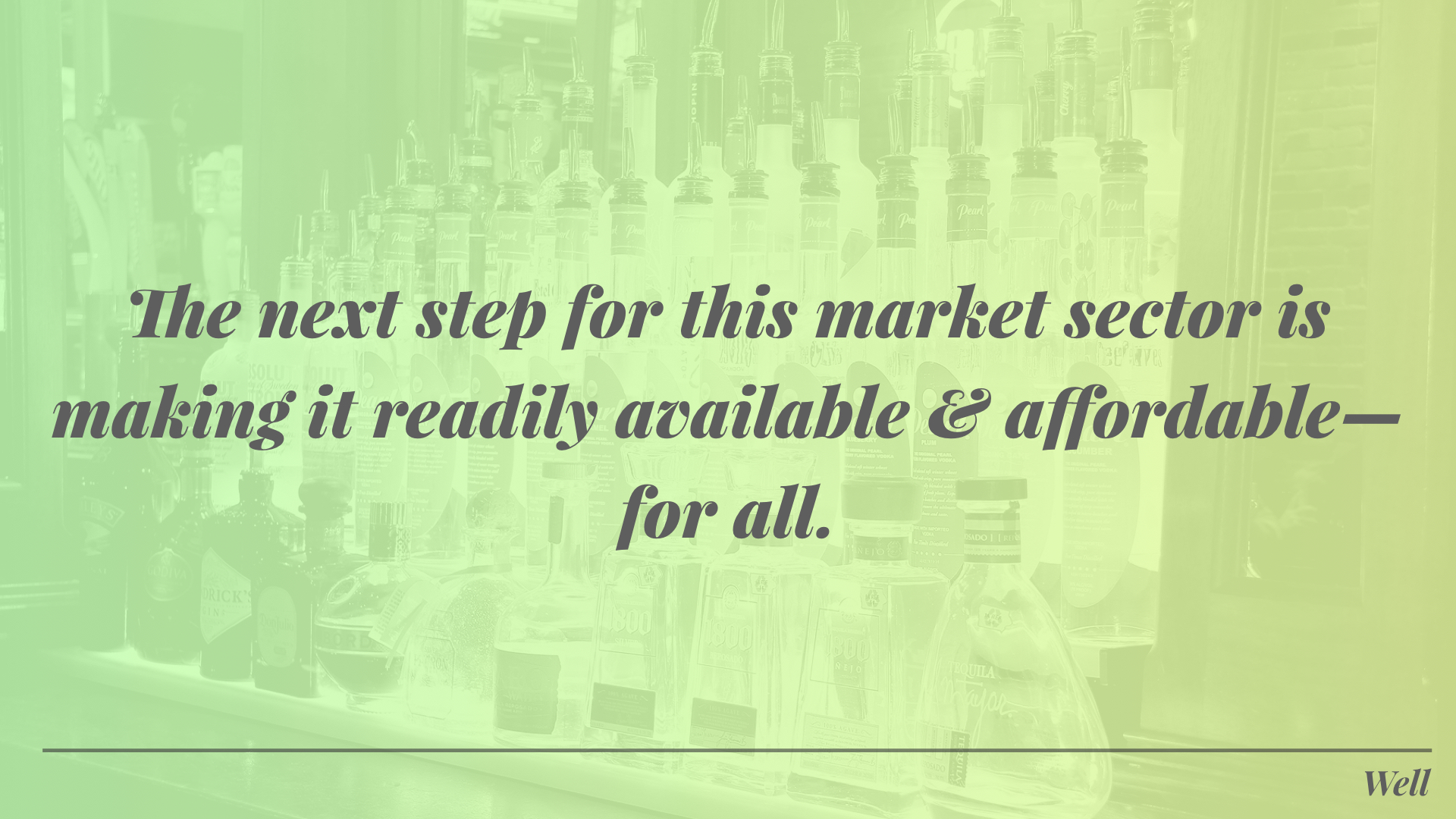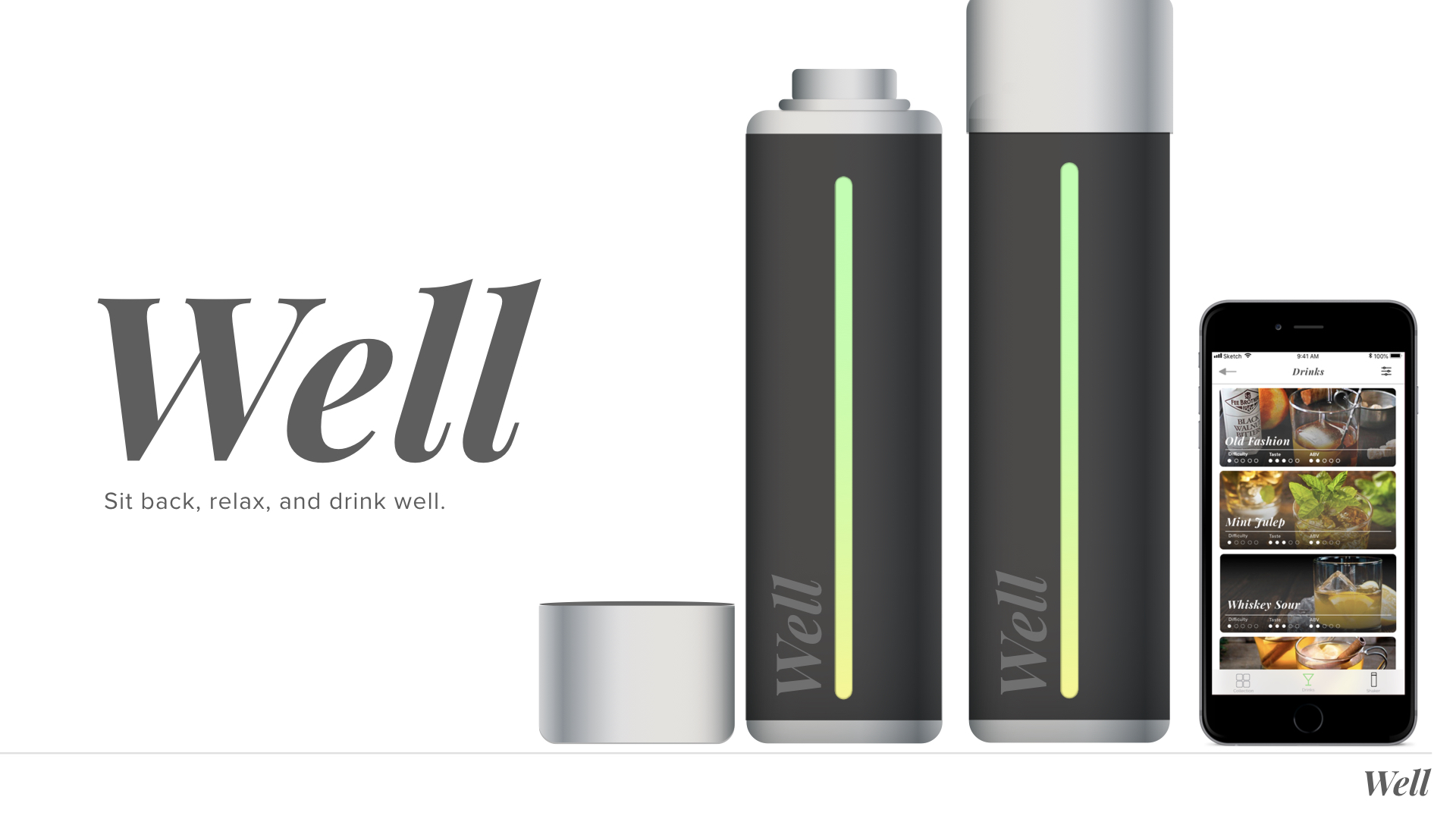 While considering my user story I focused on the type of user that would enjoy the comforts of home, that rather stay in on Friday or a Saturday night than go out, but also the ones whom are independent. The ones who enjoy the craft, the ownership and reward of making a drink themselves rather than paying someone else $12 to make something for them. This guiding insight lead to a user story of:

As a person who likes to try different drink variations, I want to find new drink recipes, but I don't want to have to go to the store and buy a bunch of additional ingredients. I would rather focus on using what I already have.
Aknowledging the beginner or non-existent experience of the user, the shaker includes precautions such as:

— Anti-Spill, Locking Lid,
— LED Fill Light indicator
— Temperature Sensor
— Double Wall & Vacuum Insulated

This helps ensure that the user experiences the less amount of friction possible during the learning process. Features such as the LED fill light helps the user to fully understand that they are using the right proportions, and takes the guess work out of the experience. All features of the Well experience are grounded in the ideas of educating the user, stream lining and reducing the friction of the learning curve, and user feedback to help increase the user's joy in future experiences.
Well Eco-system
To help Well be flexible and useable in multiple environments the UI and consumer experience has been extended to a table form factor too. The tablet app allows the UI to be easily useable in kitchens, common rooms, and bar enviroments thanks to its material design based card system, large typography, and the extended use of voice controls for ease of use.

Mobile App
The app provides additional support to the user by providing additional infomation to help make the experience more streamlined, and help the user be better informed. These features include:

— A digital collection of the user's sprints
— Suggested mixes based on the user's collection
— A digital cocktail book
— Ability to browse other sprints
— Ratings and reviews of sprints so it's easy to compare taste and quality