"The new ussoccer.com and US Soccer app is the first in a series of enhancements that will be made to U.S. Soccer's digital presence as the Federation continues its commitment to making soccer the preeminent sport in the United States, using innovation, data and technology to provide the best possible engagement with fans...
To better connect fans to their favorite U.S. National Teams, U.S. Soccer worked with AKQA to develop the Federation's new website and mobile app with a focus on providing a seamless physical and digital experience and deliver unique content that only U.S. Soccer can offer."
— US Soccer press release 5/23/2019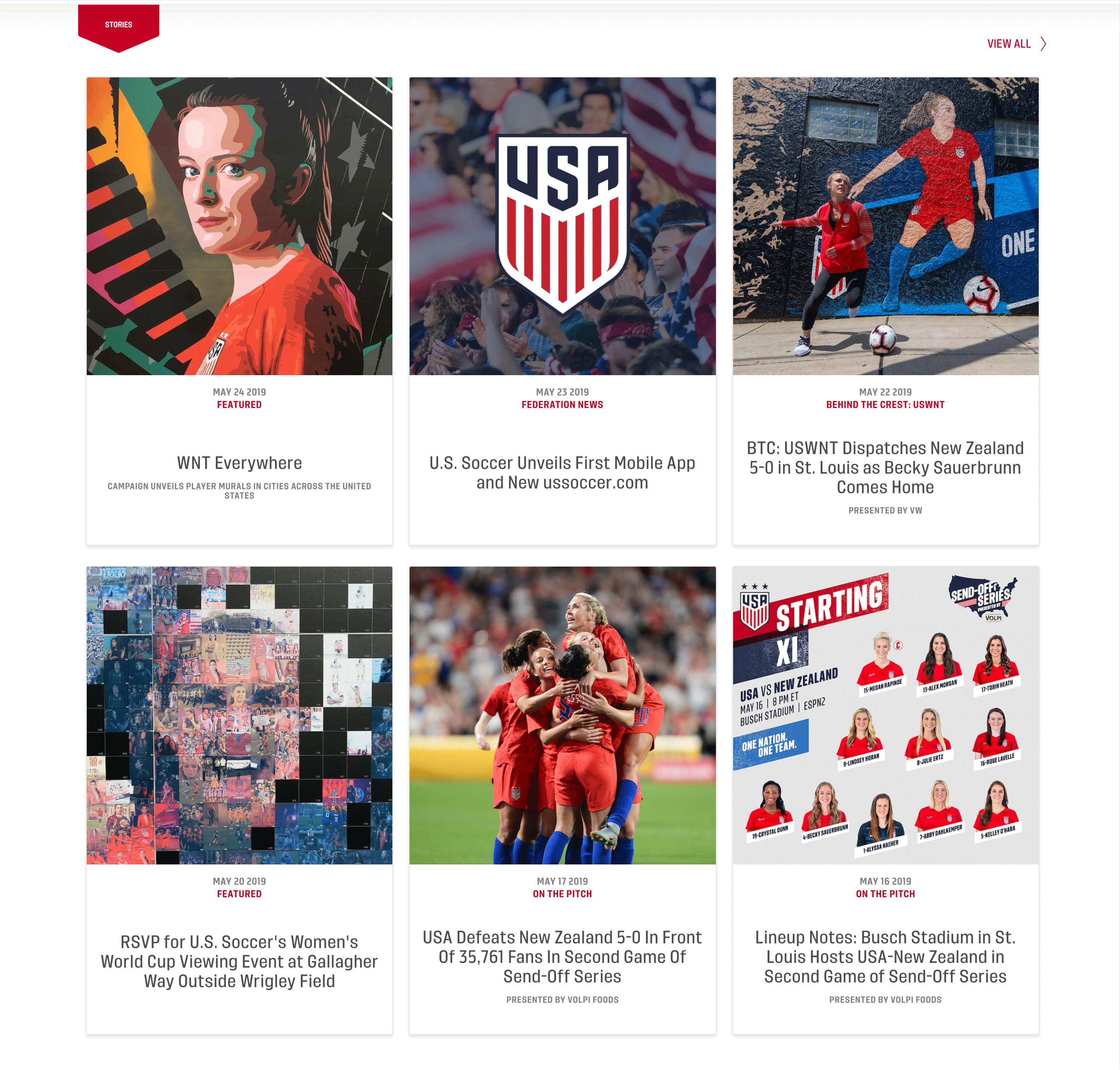 As a technical designer, it was my role to communicate with all teams (UX, UI, QA, Dev., and leadership) to ensure the project stays on track, and that we are all working towards the same goals. This has been achieved by being involved with all phases of the project, along with documenting UX and UI elements, ensuring all functions are correctly communicated and are pixel perfect.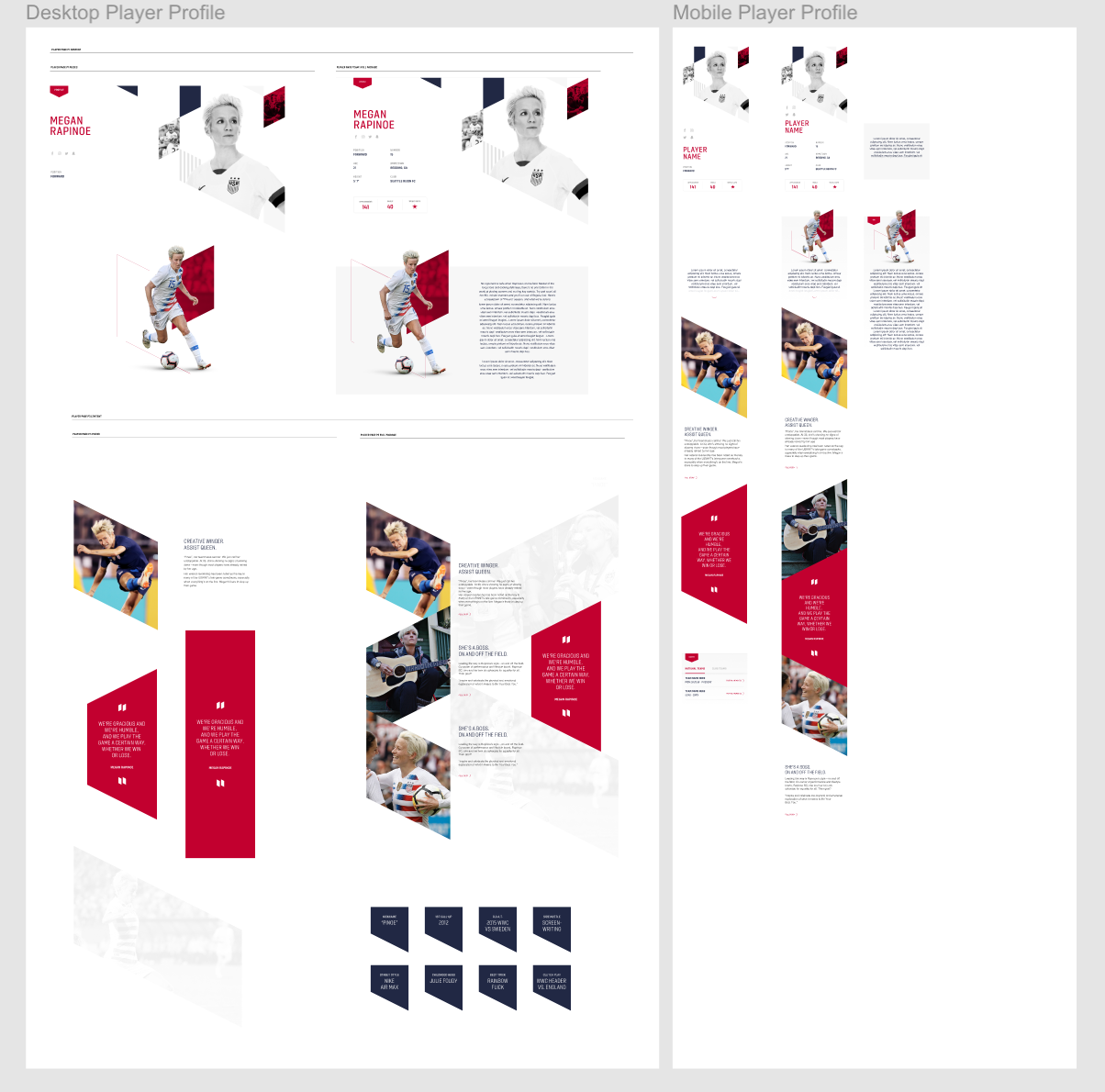 To help ensure the new website remained as flexible as possible, our design and development teams focusing on creating this site with a module based system. Apart of my role was maintaining and updating the 70+ module (and 9 templates) library to ensure each module was pixel perfect, used universal styles, responsive, and well organized. Whenever there was a project wide update it was my responsibility to ensure the updates were applied throughout the entire project.


My role also extended into various other tasks such as helping to design several tertiary pages, working with QA with UI fixes during bug scrubs, presenting features to our back-end development team in Denmark, and presenting CMS functionality to clients.