Just Do It: My First Experience (2016)
---
In March of 2015, I was offered my first design role with a small independent studio in town run by former designer from Nike. The promise was simple, he brought me into work on projects from his biggest client, the goddess of victory itself. It was a no brainer situation—it was my first design opportunity in the business, and I was lucky enough to work on projects for a company I had always looked up to while growing up. When you're born and raised in Portland, OR with Nike and Adidas sitting directly in your back yard, wanting to work for one of them eventually does cross your mind, especially when you plan to enter the design field. Both companies, and the sports industry as a whole, have greatly influenced my graphic taste as I've matured. I've always enjoyed the sense of motion, the extreme uses of color, the use of composition, and the use of space.
Having this opportunity as my first design experience was a dream come true. The experience exposed me to how the industry really works, pushed my skills to new levels, and allowed me to work on projects that I never knew I would have the chance to have a say in. Some of these projects included the packaging design for the
official football of NCAA
, and helping create assets for the 2016 Summer Olympics Games in Rio. My biggest takeaway though is you gotta work your ass off and have a keen skillset to make it in the world of Nike (or so I thought…).
Nike Vapor ONE
During my time at Flightdeck, I worked on the design of the packaging of the Vapor One Football, the official football of the NCAA. This design is still used and inspires other iterations that are sold on store shelves today.
Read more about the project.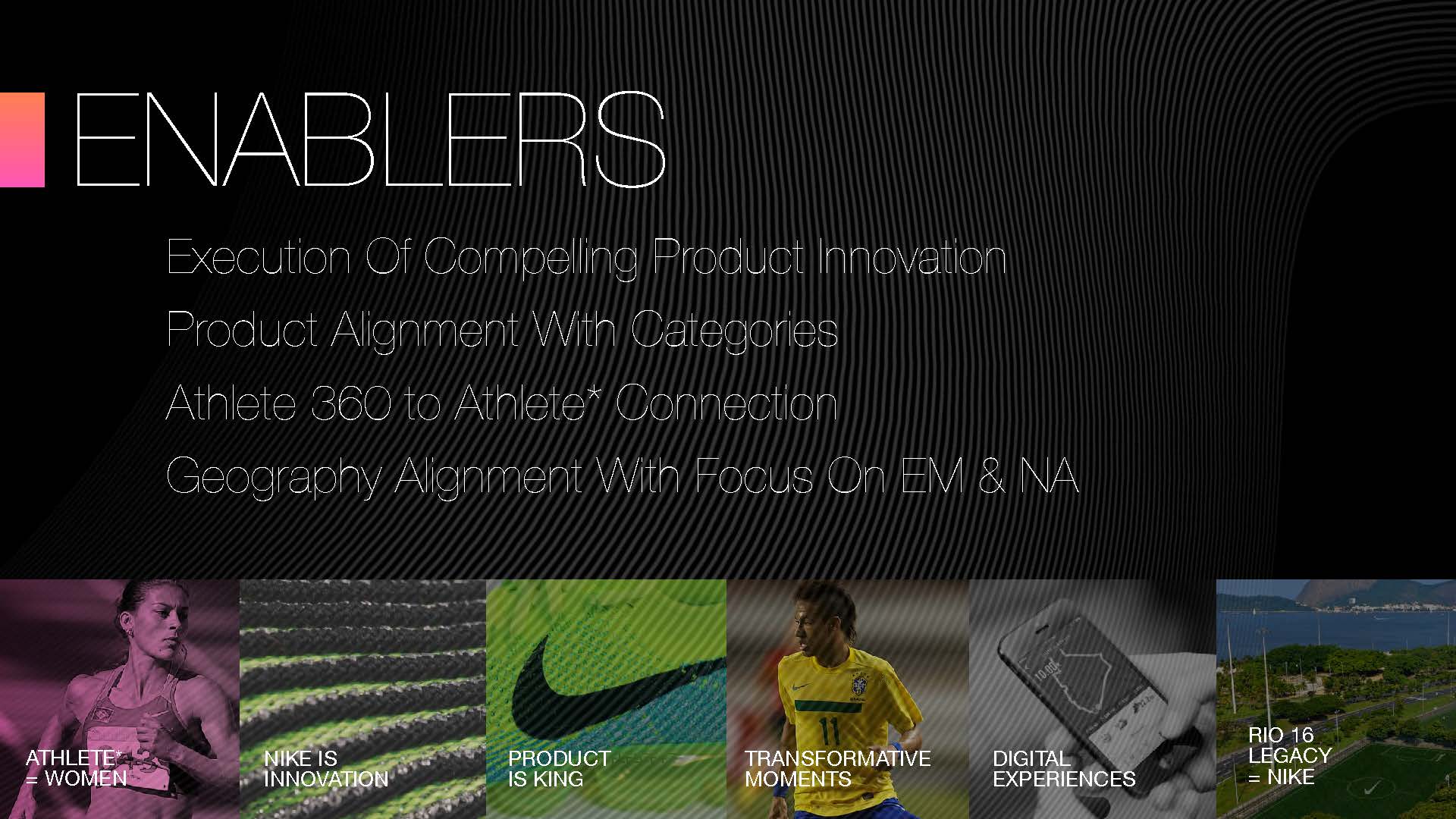 Rio Olympics
This project was the stepping stone into the brand for me. I learned the general brand language and how to push it far enough while retaining the Nike brand style.
---
Fast ForwarD (2019)

---
Fast forward to 2019, almost 4 years to the date of my first Nike experience, I received an offer to work for the company within the Brand Creative team on campus. At first, I thought it was going to be as fruitful and exciting as the first go-around, or even better considering I was in the thick of the action rather than on the outside looking in—that wasn't the case though since as we all know, each experience is unique. Don't get me wrong, working on the Nike campus feels like being in college all over again. Everyone is sociable, has incredibly bright minds, you see old friends during lunch, and everyone has massive opinions. To be completely honest, the pool of opinions and how to navigate through it was the biggest hurdle during my time there, but also the greatest opportunity to learn too.

What I realized while spending time on campus, is that the closer you are to the center of the origin of concepts, the more time you'll have to spend navigating opinions and running in circles trying to filter what everyone is saying making sure every voice is heard. It forced me to curve my way of thinking and my expectations for this role new role. Yes, I was working for Nike again, but this role was far from my first one through the external studio which was driven by art principles, creation, and technical skill. This new role was more grounded in performing process at scale, and questioning everything, while mass-producing enough content to keep pace with the internet. It was certainly a grind, but it redefined what I thought it took to survive and thrive at Nike. ✌️



Nike Digital
A showcase of various degrees of work that I did while working with various teams on the Nike WHQ campus.
Read more about the project(s).