Nike Global Brand creative (2019–Current)
Digital Designer
Currently I am working as digital designer focused on developing social media, email, Nike and Nike Training Club app(s), and Nike.com content for the Nike Global Training brand. Majority of this work is motion and narrative driven content which is shared all over the world. This page will be continuously updated as content is created, so come back often!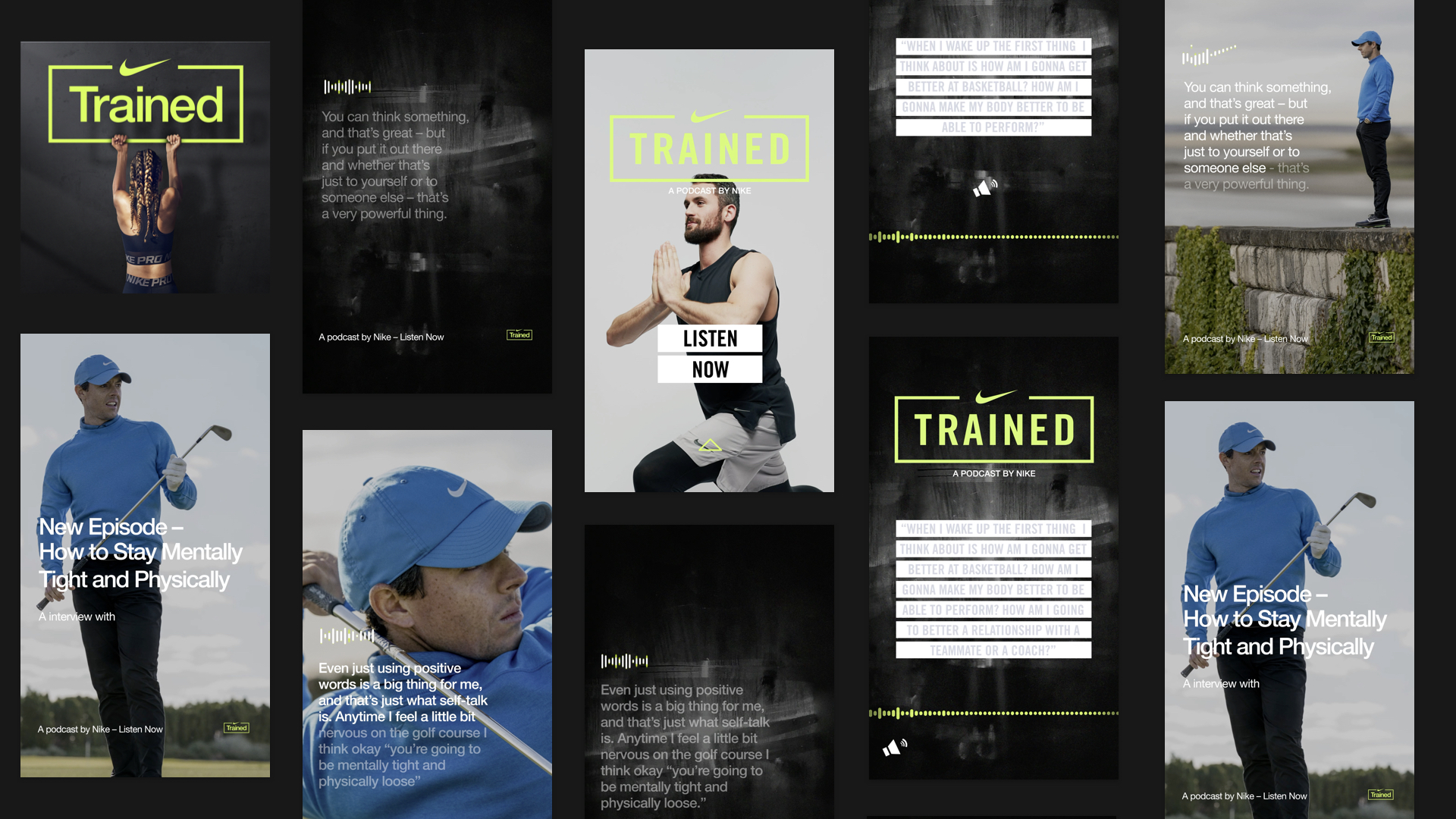 Nike RIO (2015)
Communication Designer
For this project, Nike reached to
Flightdeck Studios
to help create a set communication design decks for their brand activities relating to the preparation for the 2016 Rio Olympics and their 2015 Rio brand summit.
These decks included the brand's overall message and strategy for the event: "BEST YOU EVER" encouraging all athletes* to full engage with the Olympics in a whole new way.
These decks included but were not limited to, serveral Rio brand summit speeches including the keynote speech, talent acquisition, Olympic gear annoucements, and brand activations past the Olympic Games.
Sam Bowmam (Creative Director) and myself (Lead Designer).