BE HONEST
A team of design students of PSUGD's A+D Projects was tasked to promote and organize the program's annual student showcase, held within the walkways of Wieden + Kennedy.
My role entailed being the right hand of the lead Project Manager/Art Director. I helped keep communication and event planning well organized, while also helping maximize each team member's effort.
Web Designer and Developer
My other role consisted of planning and developing the 2018 Be Honest website. During the development phase, I created a new CMS like system (utilizing Google Docs) to help make the content editing process go smoother for the 2018 build and beyond. This new CMS system removed the pervious PHP system that required assistance from Thom Hines (PSU Interactive Design professor). The new system focused more on automation which help reduce errors in showcase participants profile errors, reduced the site's overall build complexity, and significantly reduced the time it took to developed the full Be Honest website, so future branding teams can focus on other tasks.
I took lead on designing and developing the 2018 Be Honest website. The goal of the site was to create a fun and accessible platform for all the event details to live on so anyone in the community could easily see the event details and who was showing their work during the student showcase. The biggest challenge of the site was trying to create 120 profiles for each student participating in the showcase.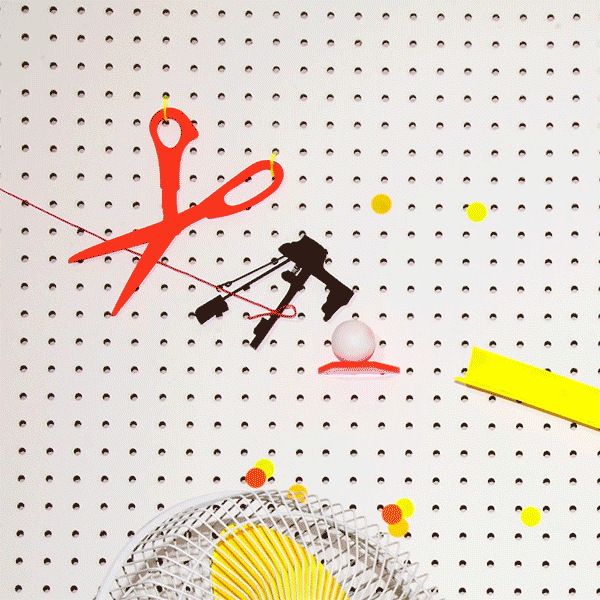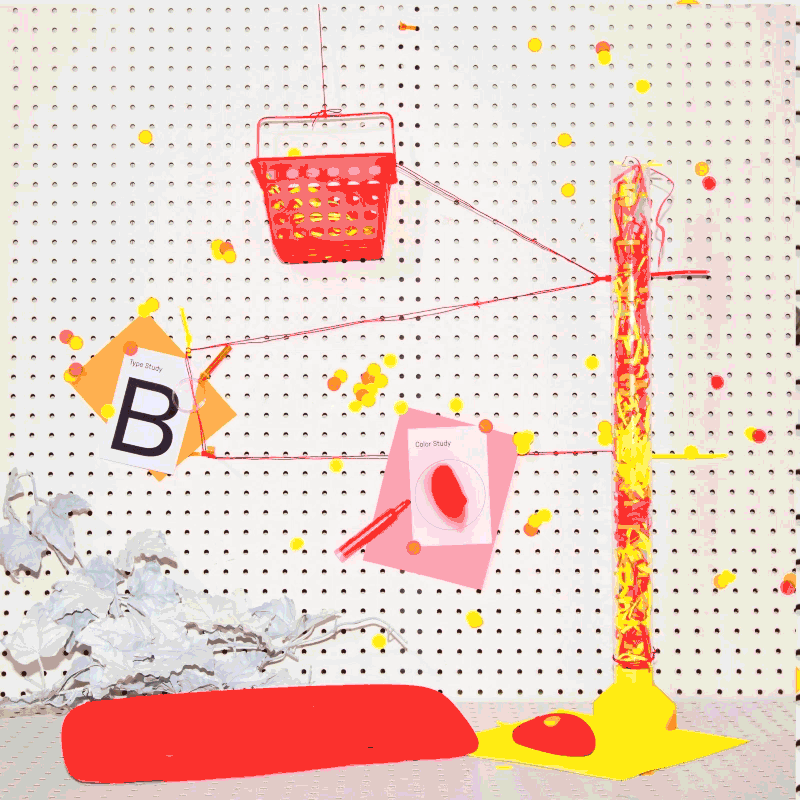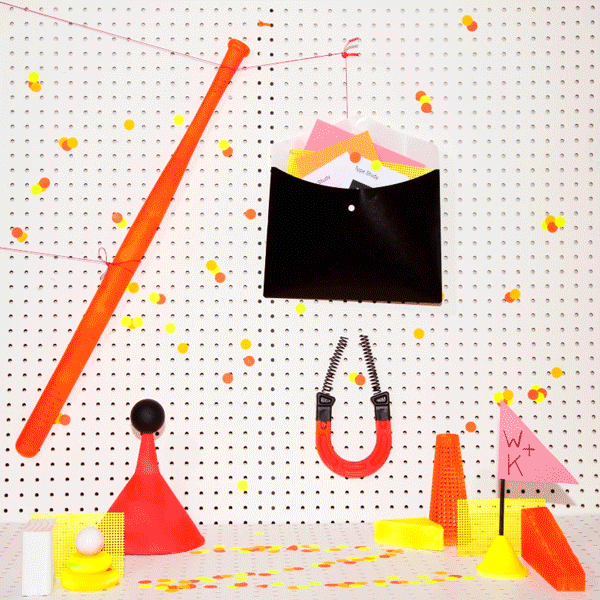 2018's team wanted to focus on being honest about the design process, and how in reality the process runs its own course until everything falls into place. Using the core concepts of Rube Goldberg machines, we showed the steps students go through to make their work and prepare for the show.
The event turn-out was best to date with over 130 participants across 4 floors of Wieden + Kennedy's Portland office. Over 1,200 people stopped by the event from family and friends to local professionals. The 2018 event set a new standard for Be Honest, and how it can organized. Maryana Kuznetsova and I continued working past the date of the event to ensure future Be Honests would be fulfully equiped with all the information they needed to continue progressing the yearly event forward.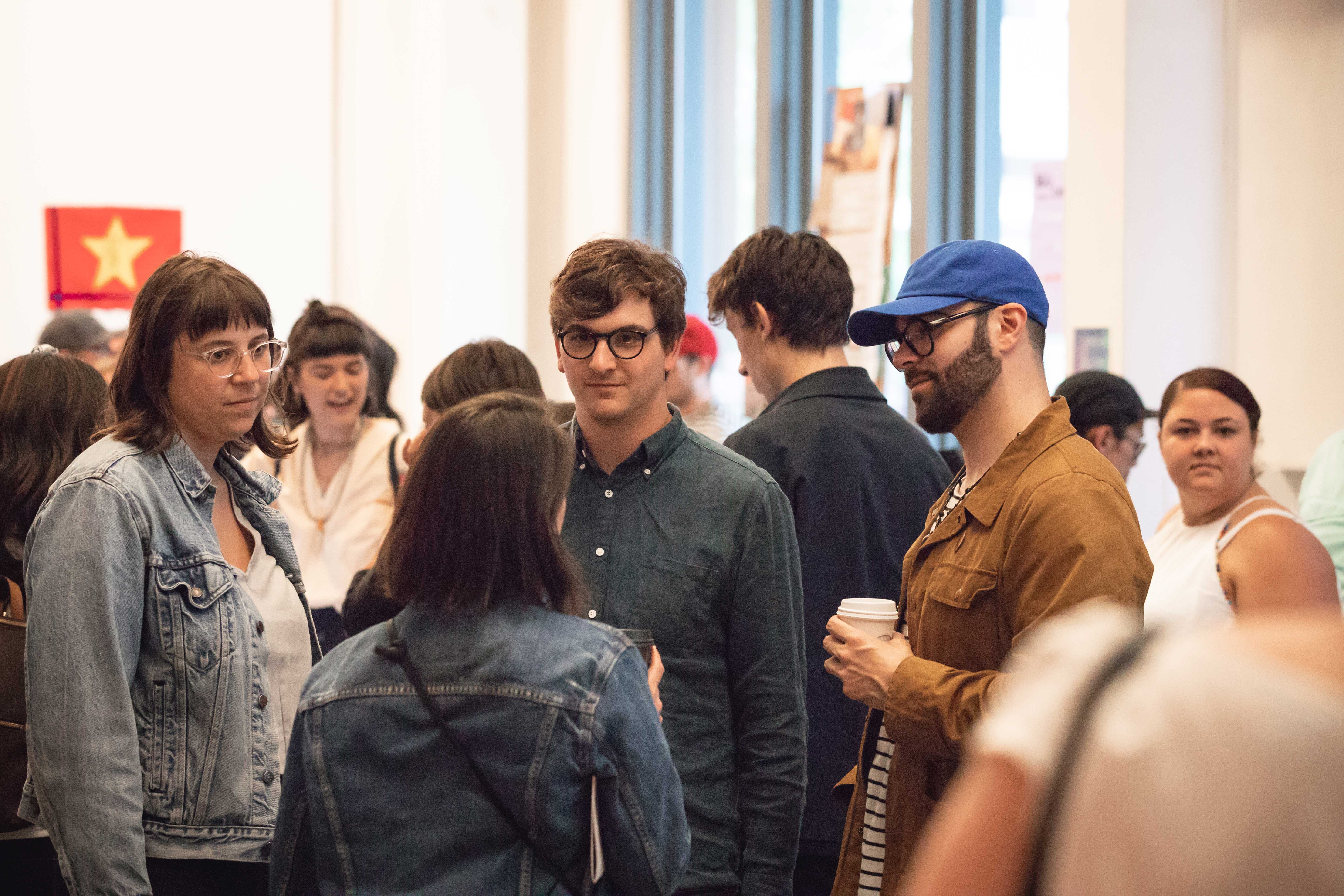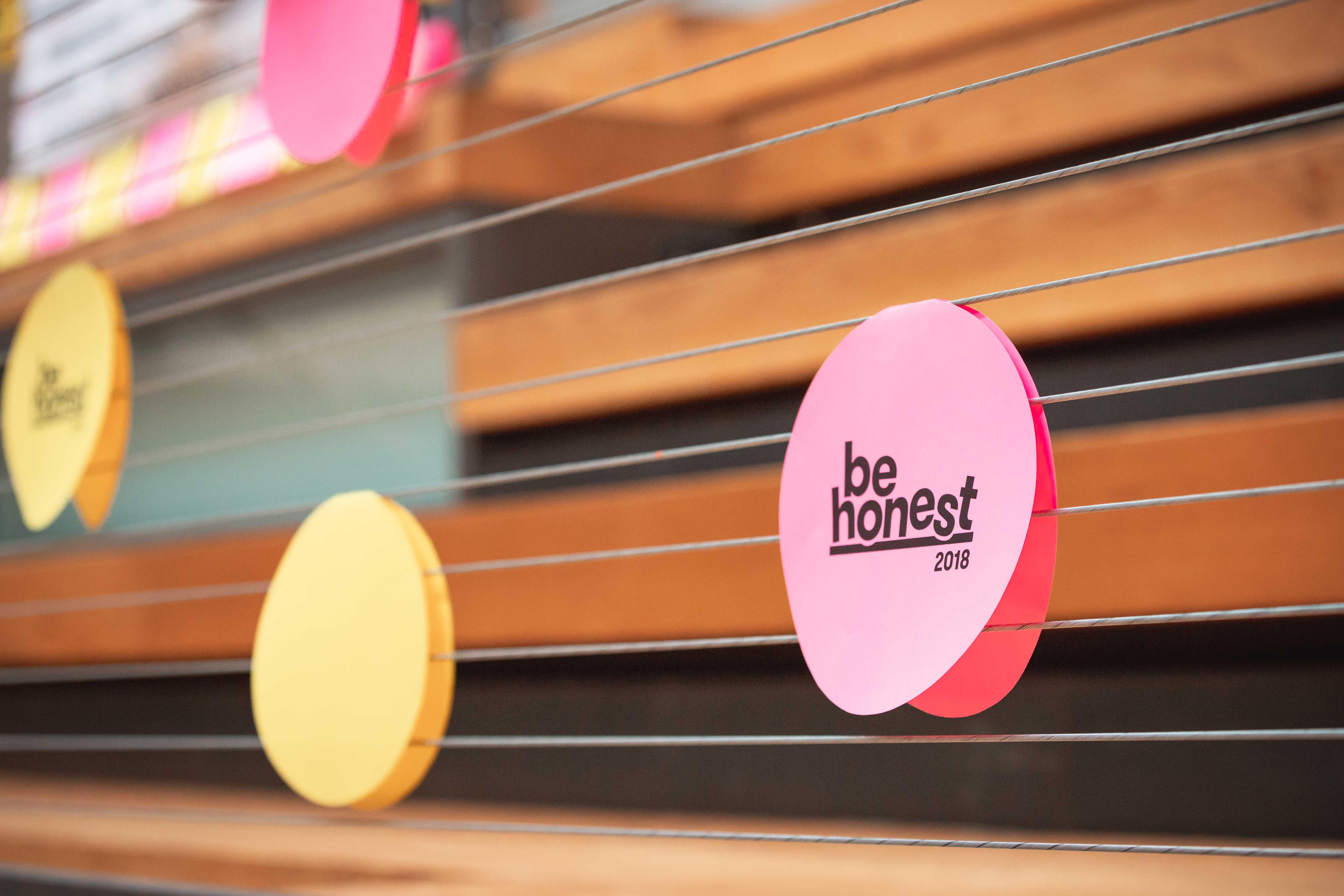 Anya Gearhart, Eileen Ewing, Skyler Weissenfluh, Maryana Kuznetsova, Jordan Salazar, Ciera Tague, Jenny Vu, Brennen Reed, Leah Maldonado, Sydney Bardole